Saturdays at 7:30 p.m. (CST) on 3ABN.tv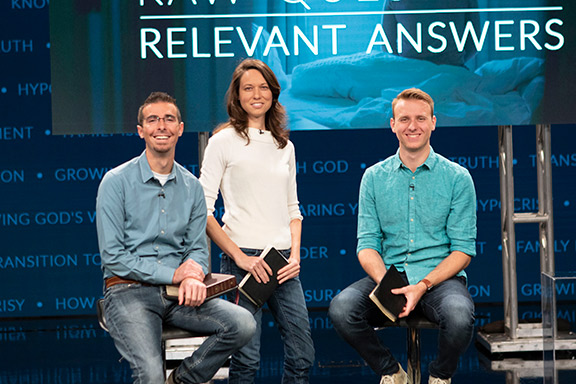 WHAT IS RQRA?
Designed specifically for young people ages 15 to 30, Raw Questions, Relevant Answers (RQRA) is hosted by Dee Casper, Mark Paden, and Michelle Doucoumes, and looks at raw questions on real life issues regarding how we view ourselves, God, and our walk with Him. Topics include: Finding and surrendering to God's will, understanding self-worth, growing a relationship with God, as well as questions on family issues, relationships, media and entertainment, bad religion, and many more. 
Watch on 3ABN.tv
NEW PROGAM: Saturday at 7:30 p.m.,  re-air: Sundays at 12:15 p.m.,Mondays at 9:15 p.m. Wednesdays at 12:00 a.m.
Also watch repeats at: Wednesdays at 9:45 p.m., Fridays 2:15 p.m. 

CST (UTC-6)
---